2006 WTT National Championship in the 3.5 Division

The WTT 3.5 team from Albany, NY, repeat winners of the 2006 WTT National Championship, 3.5 Division,
held in Indian Wells, CA. Congratulations!

Team Members: Rich Gonyea, Laura Brendese, Jen Hahn, Sean Craft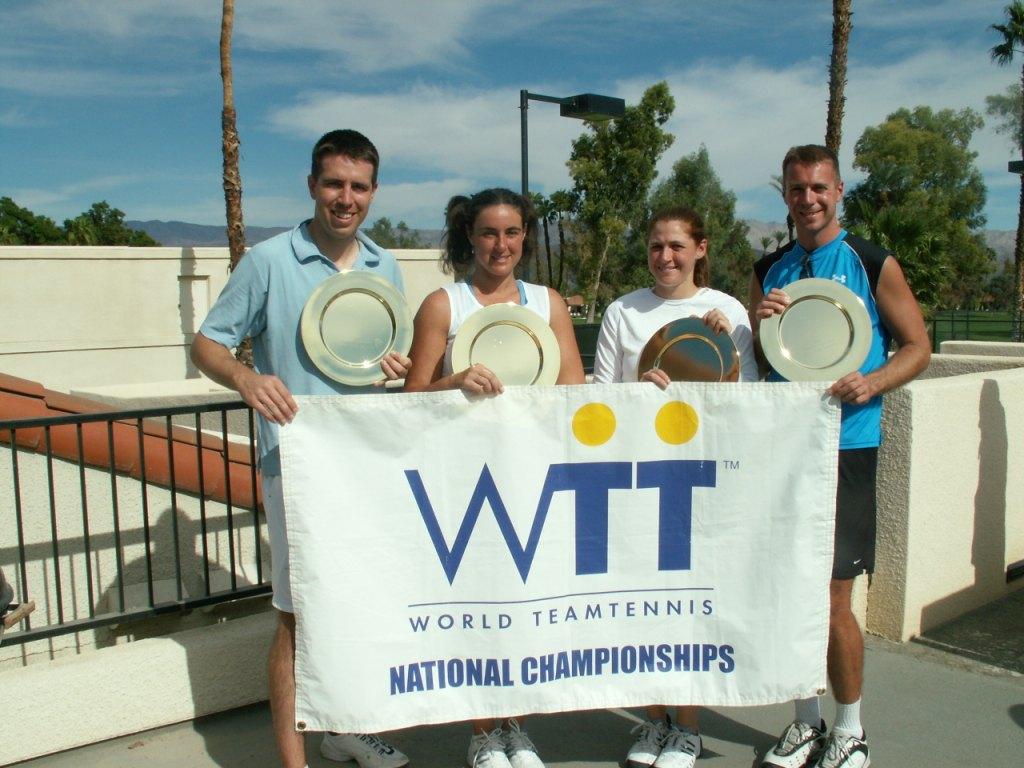 ---


Nick Ltaif's 3.5 team won the WTT Regional
Central Park, Schenectady; July 21-23

Sue Greene's 3.0 and Nick Ltaif's 3.5 teams advance to WTT Nationals, Palm Springs, in November.


<![if !vml]>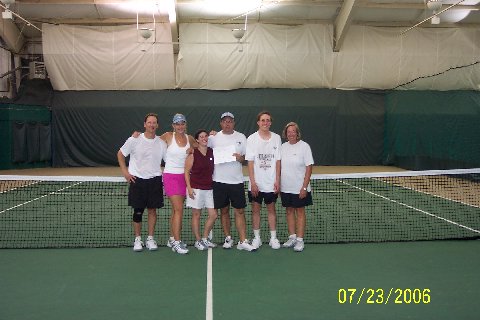 <![endif]>
<![if !vml]>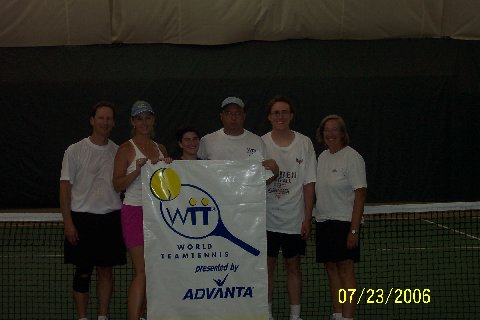 <![endif]>

Team members
Nick Ltaif, Jill Ltaif, Katherine Moehler, Jessica Benson, Andy Bartell,
Joe Nocera, David Greene, Marie Stone, Jessie Holloway & Maryam Mair
---
Back To TCTA Home

Comments/gossip/blather to: webmaster@moonbrookhill.com
Site Last Updated: Saturday December 02, 2006
* * *