Soccer 2000
ZZ started his first organized soccer league. He's not quite the 'ace' in soccer as he is in tennis or skiing. But, no big deal (I didn't take it seriously either until high school). ZZ didn't like the physical contact that comes with the sport, as it doesn't really fit his personality (for now). Being a little guy getting bumped around by 5 and 6 year olds doesn't help either.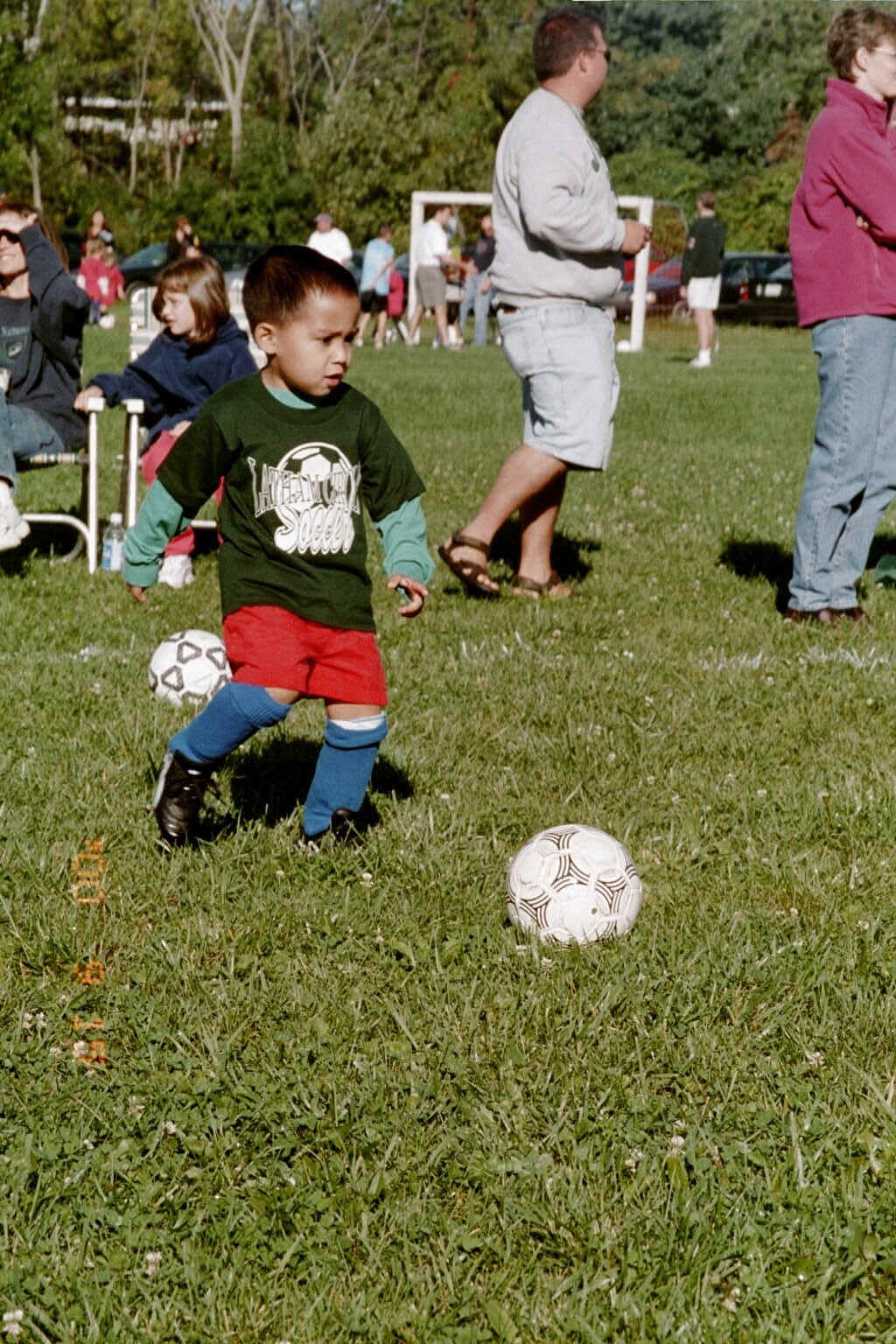 Looking for someone to pass to.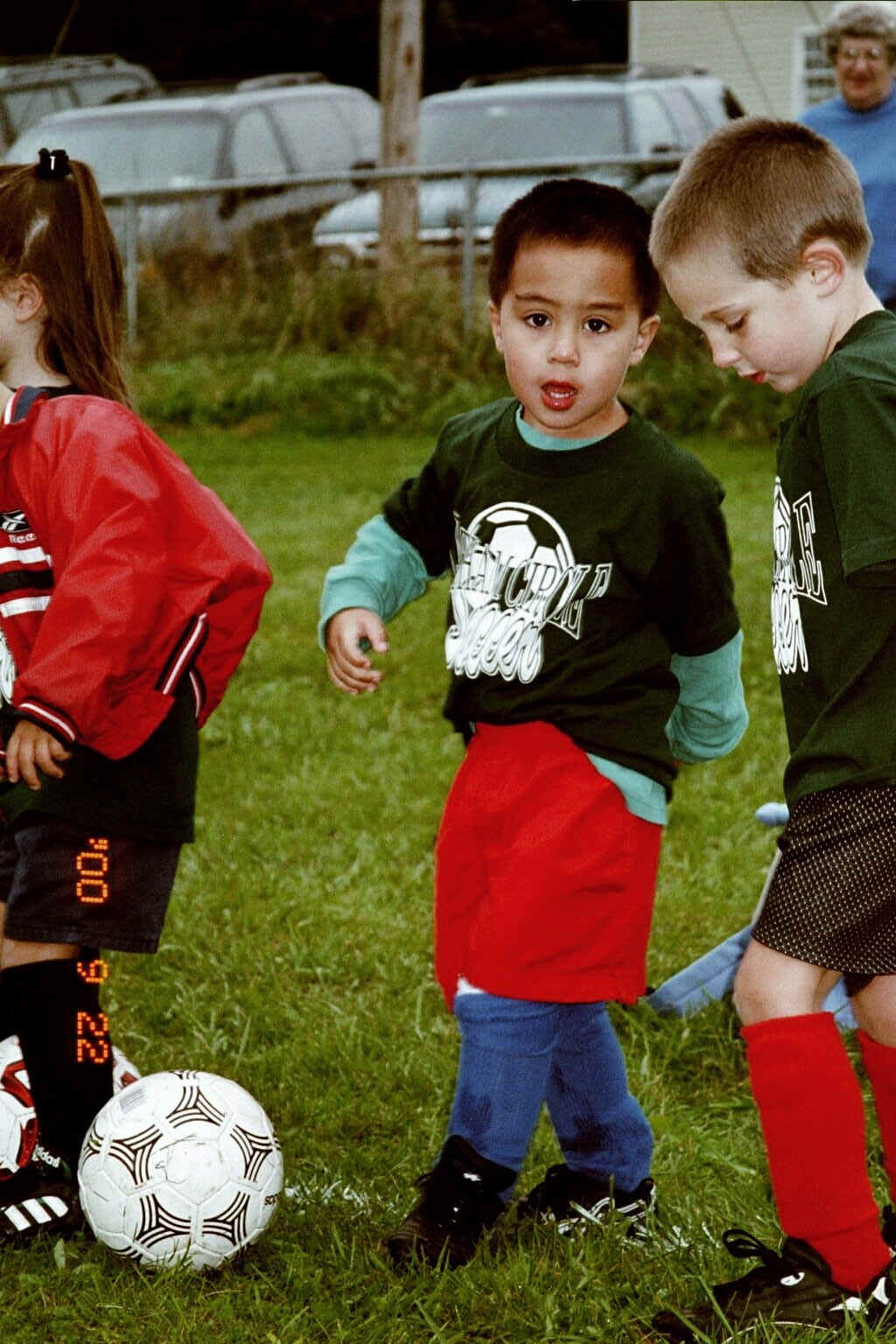 Talking strategy with the centre-forward.