Thanksgiving, October, 2002
(we spend thanksgiving at our home for a change, and then left the next day for a couple of fun days in boston, mainly to catch the Star Wars Episode II movie on the big Imax screen)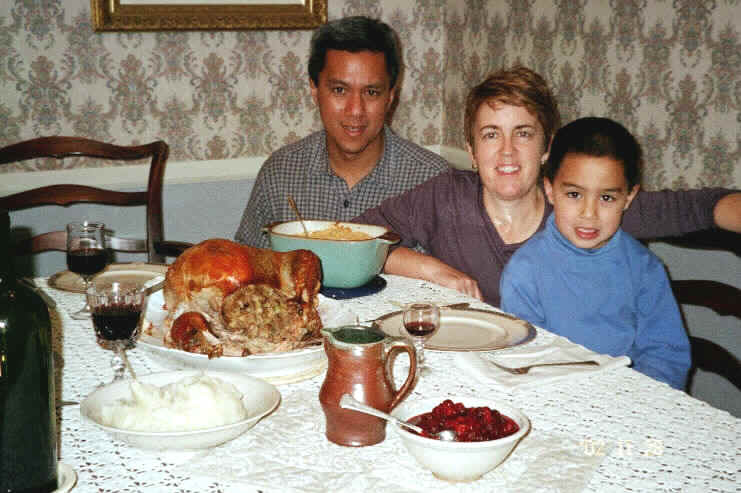 What would we do without tripods.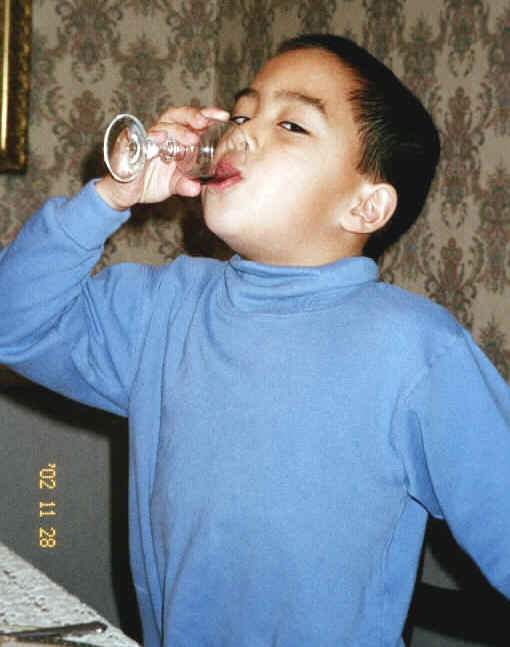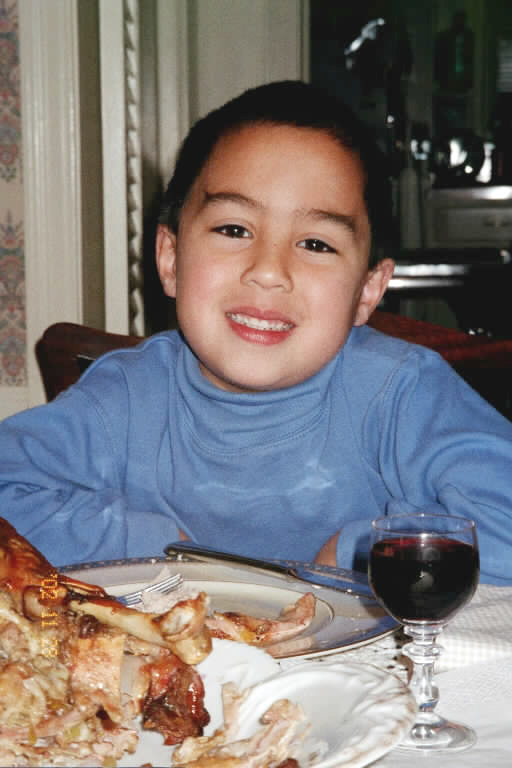 Xavier having a little 'spirited' drink.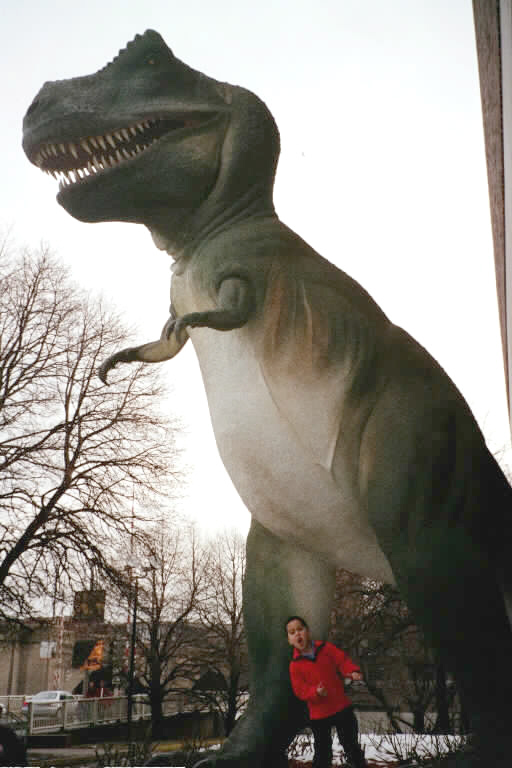 Outside the Boston Science Museum. Boston is a great town, especially during holidays when there's very little automobile traffic.