Skiing, Calendar Year 2002
(Period covers Dec 2001-December 2002. The pictures after these, for the period of January-May 2003 are great too - xavier's first ski racing season. But we'll post those next year)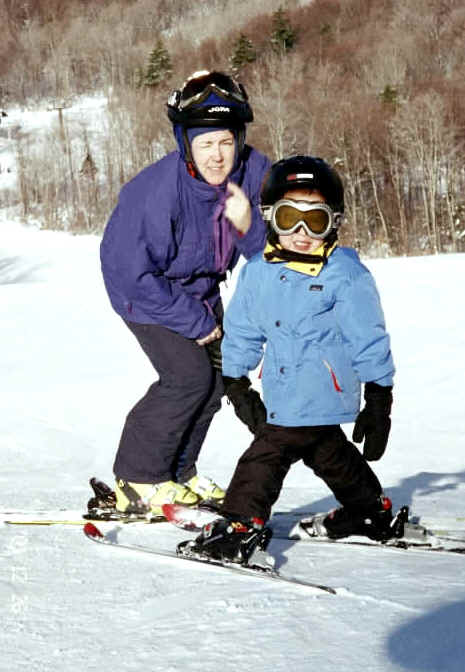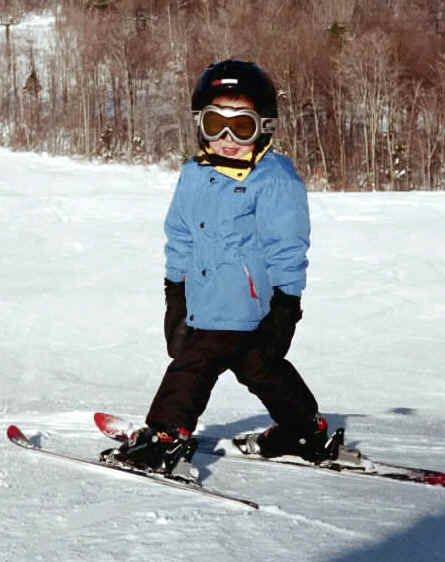 December, 2001, still 5 years old. This is the Needle's Eye area at Killington.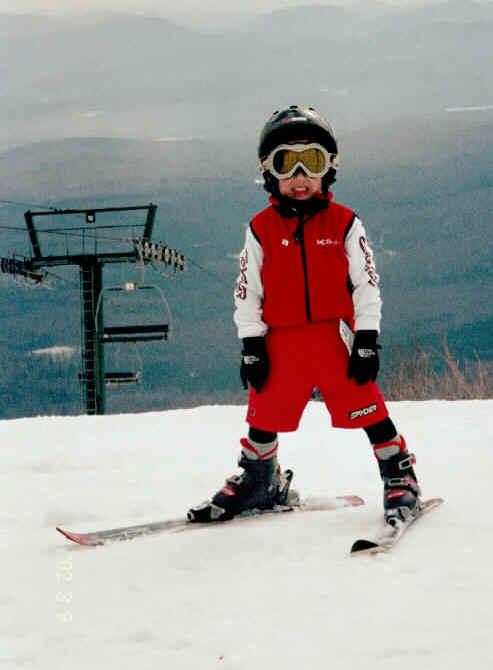 Bromley, Vermont, early March, 2002. Mr. Cool in his Spyder shorts.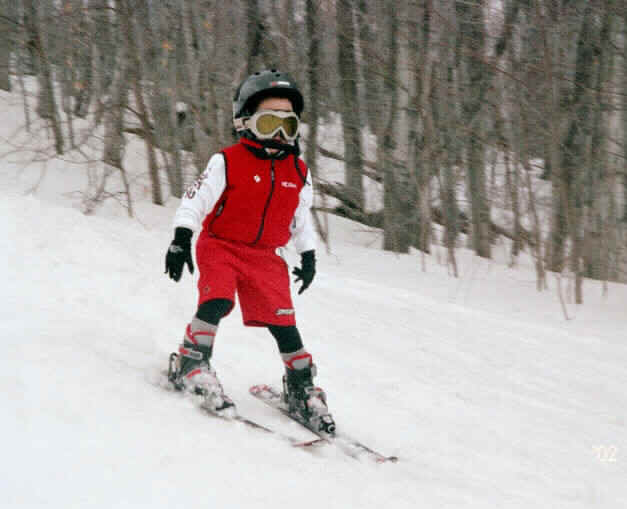 On the back side of Bromley.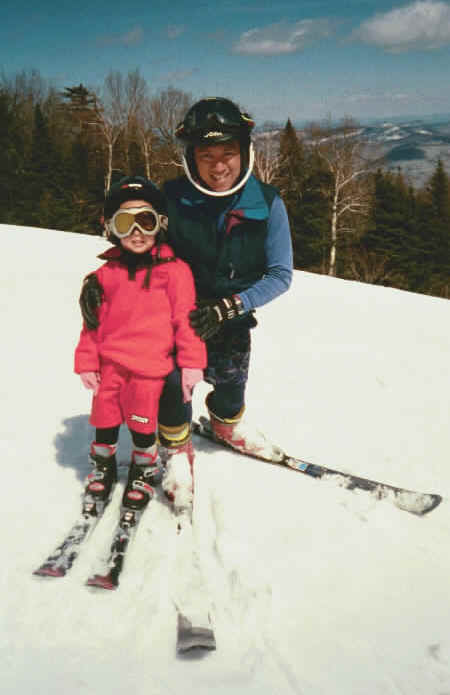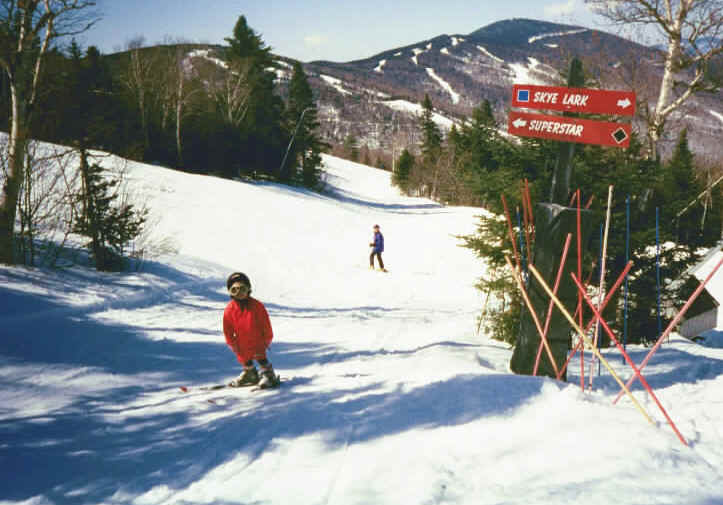 Killington, Vermont, late March. Skye Peak area.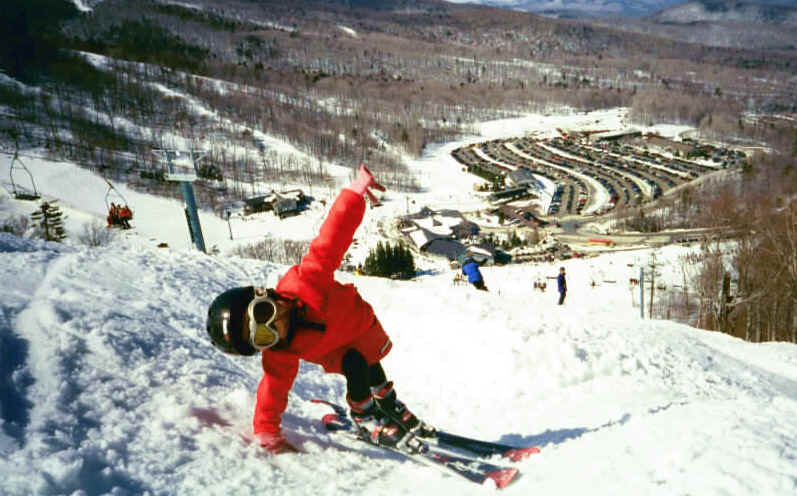 Xavier on Superstar, his favorite trail at Killington. Late March. How many 5-year old can ski this!
To say that Xavier loves the bumps is an understatement.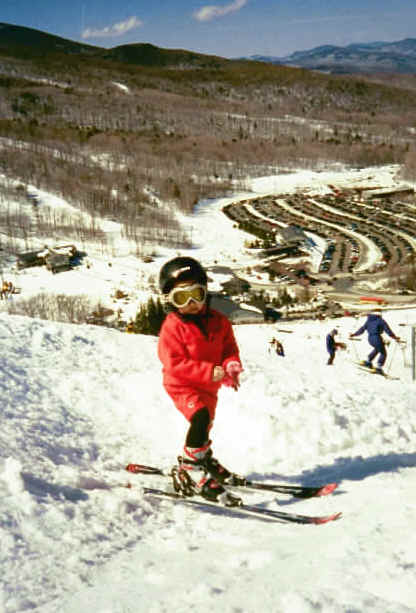 Of course mom and dad forget his ski gloves, so here he is skiing with just glove liners protecting his hand.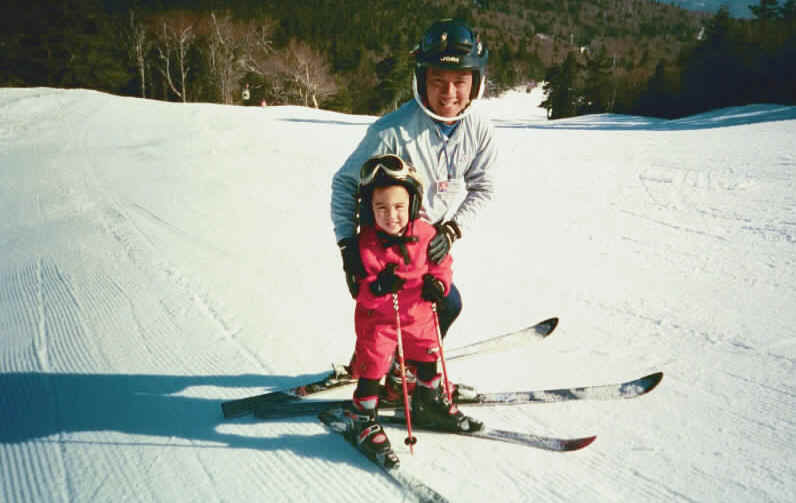 Killington, Vermont, Glades area. Early April, 2002. Learning to use poles. I don't think I (dad) used poles since xavier started skiing at 2; I don't miss using poles, actually.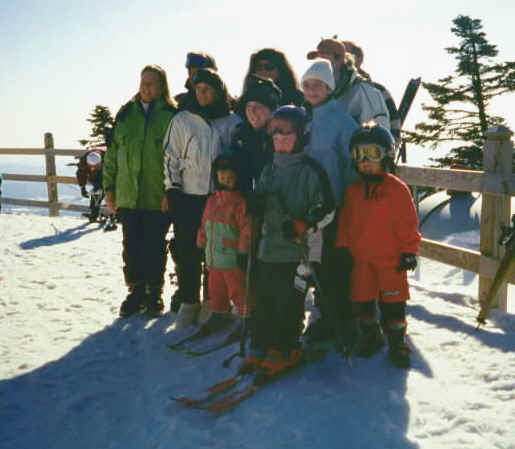 Killington, Vermont, april 2002. We don't know who this family is, but they asked xavier to pose with them (but not dad).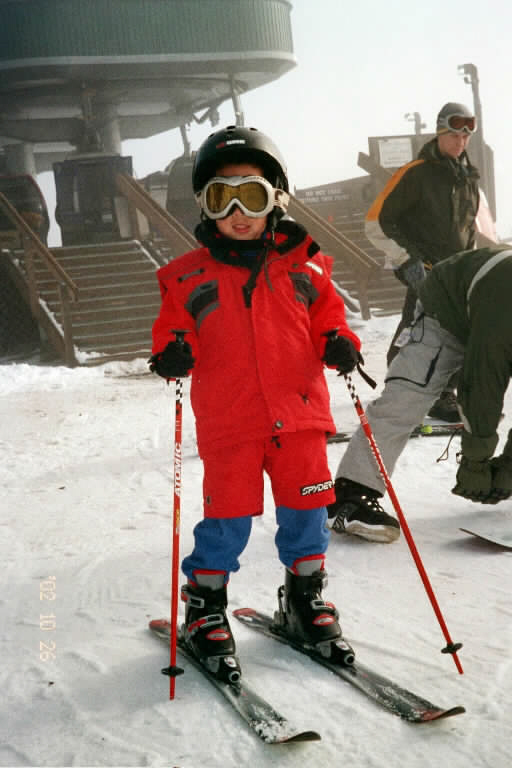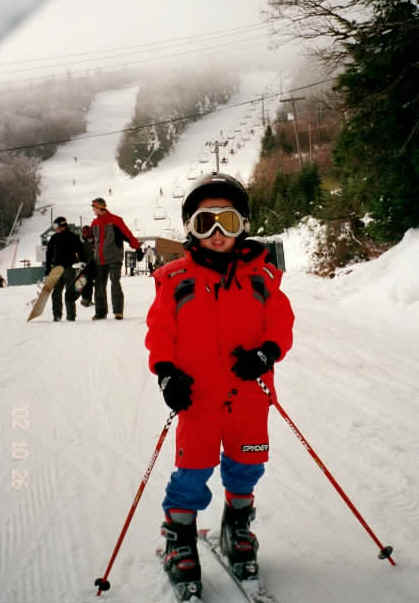 Killington, Vermont, October, 2002. Yes, October! The left pic is from Killington Peak, the right pic is from the glades area. Look at that snow! First time in Killington's 45 year history that they had top-to-bottom skiing in October. The skiing was great! We skied from October 26, 2002, to May 1, 2003 (8 out of 12 months). On May 1, both xavier and dad raced at Killington's May Day Slalom race on Superstar.