DisneyWorld, MGM Studios, Florida
March Break, 2002
(two weeks of in March, Xavier's gotta go somewhere)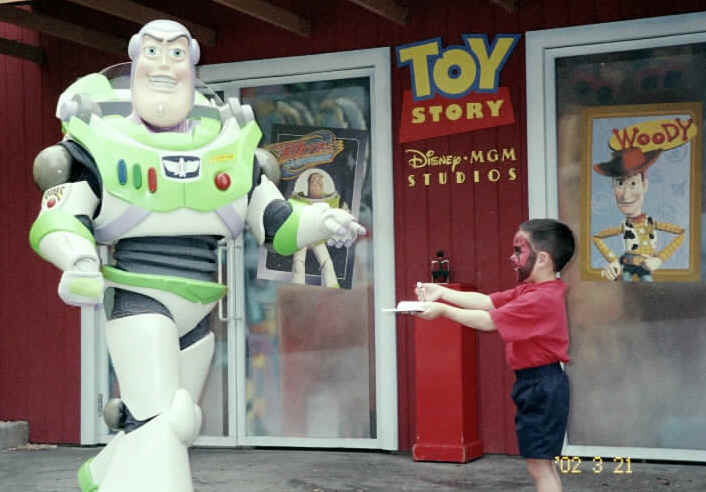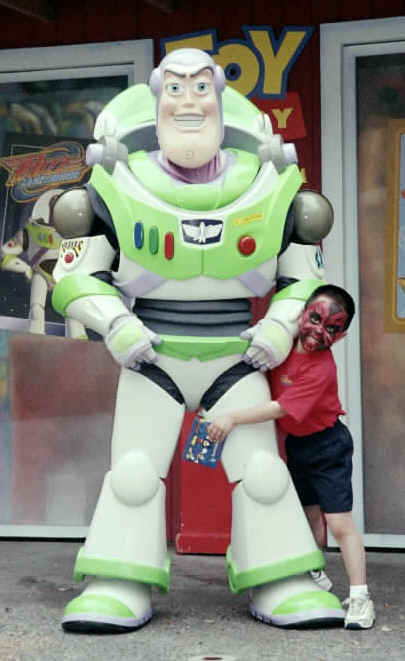 Xavier's big thing for this trip was hunting down for autographs.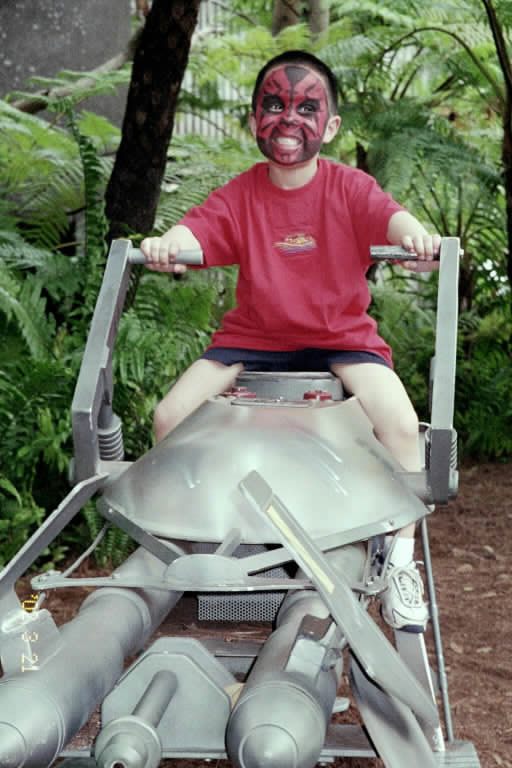 Darth Maul on a speedster. Xavier cannot walk past
a face-painting station without getting his face painted.
Sudden rain, sudden washout.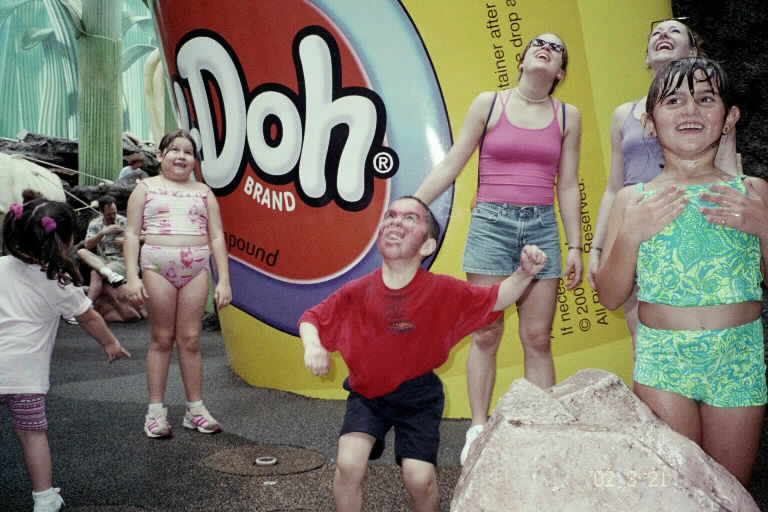 I never got the appeal to kids - this random water shooting in
the 'Honey I shrunk the kids' section.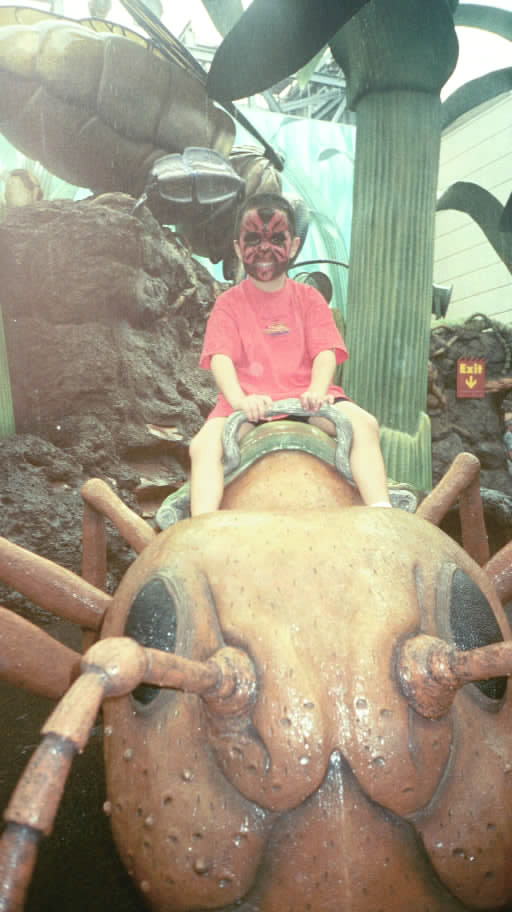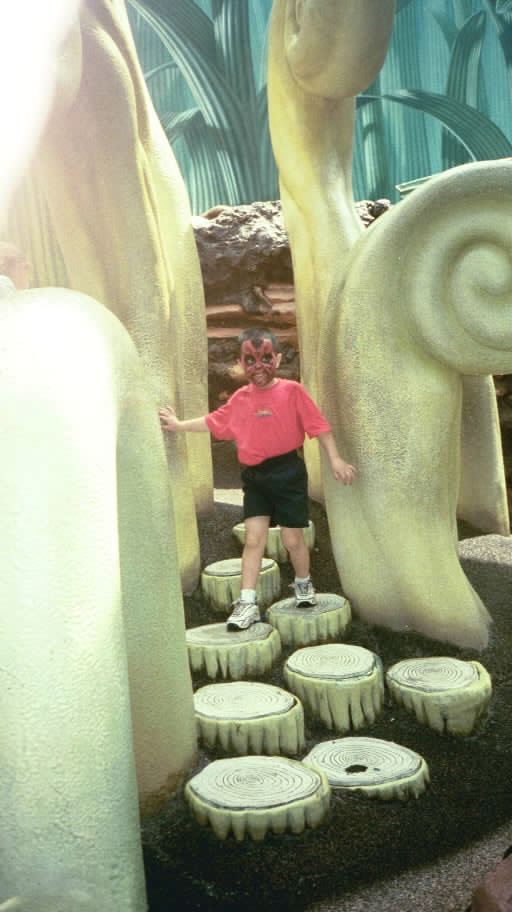 You had to be there to understand.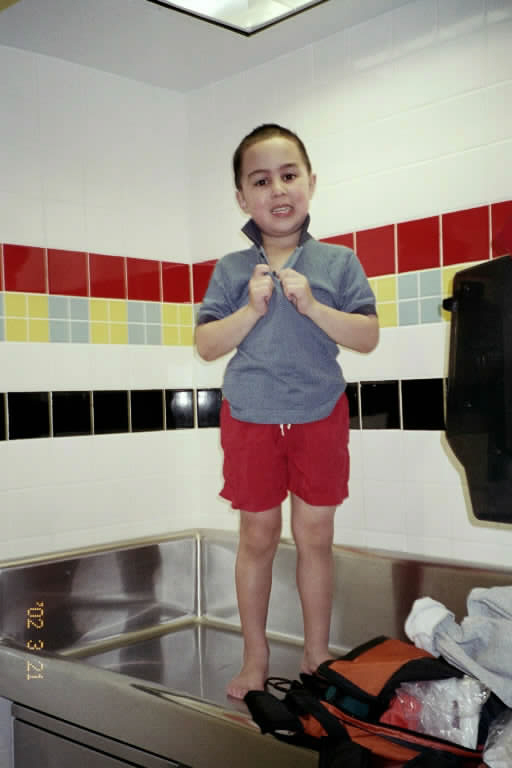 Good thing dad brought a change of clothes before
we went to dinner.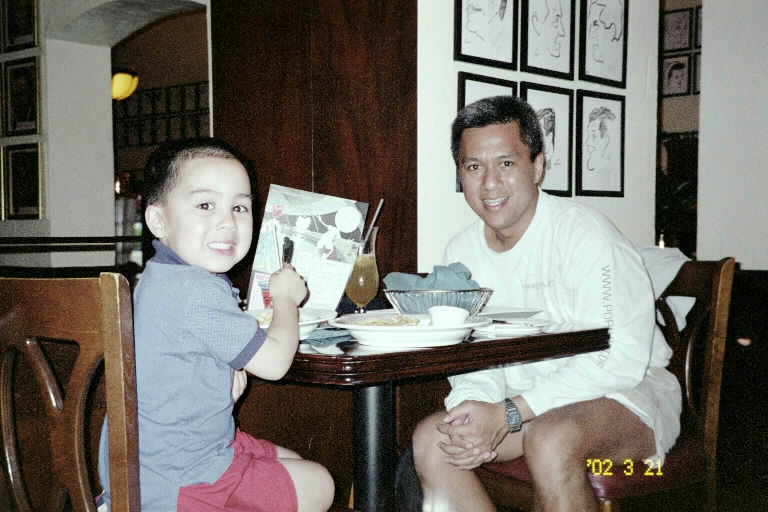 At the fancy brown derby resto at Disney MGM, supposed to be
the best food at the theme parks.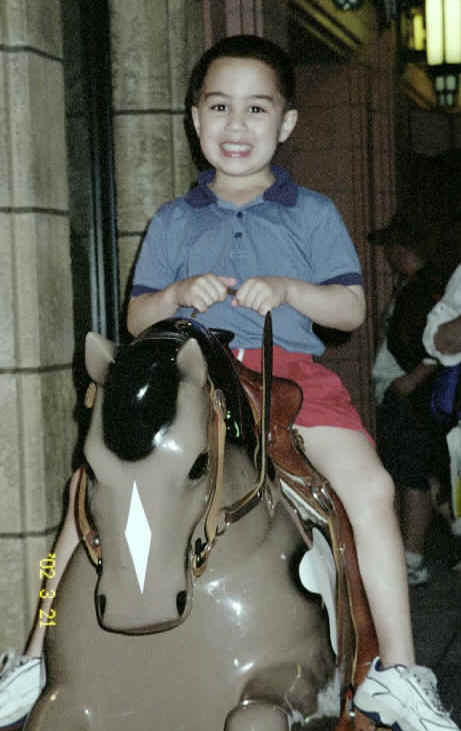 Nice to be in shorts in March.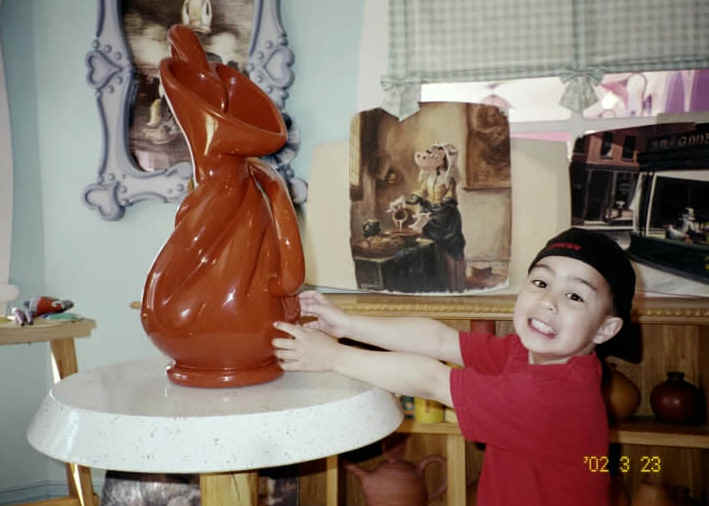 Xavier the artist.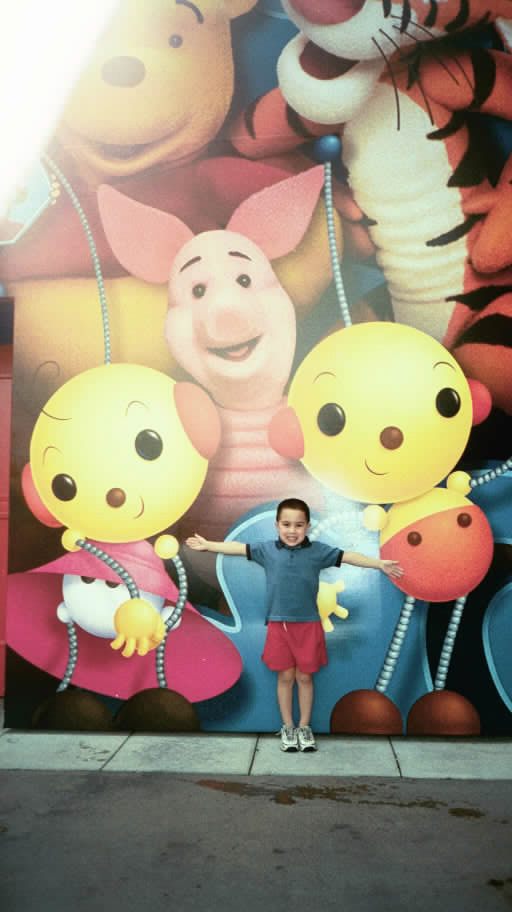 With some his favorite characters.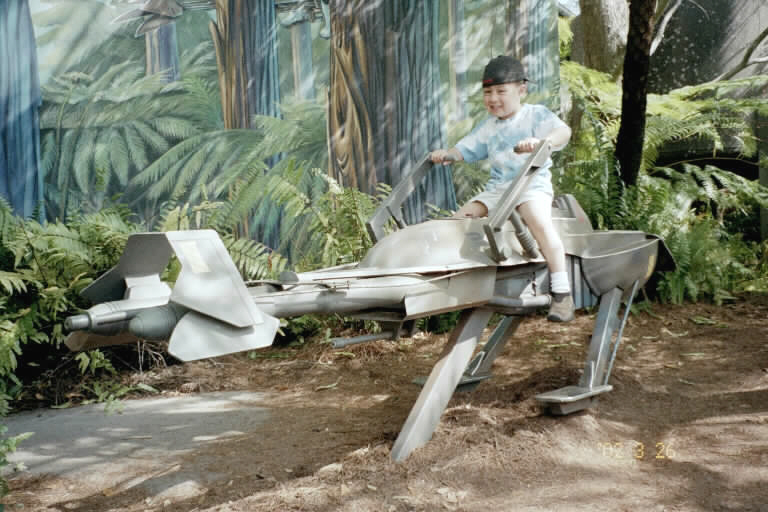 Xavier loves this thing.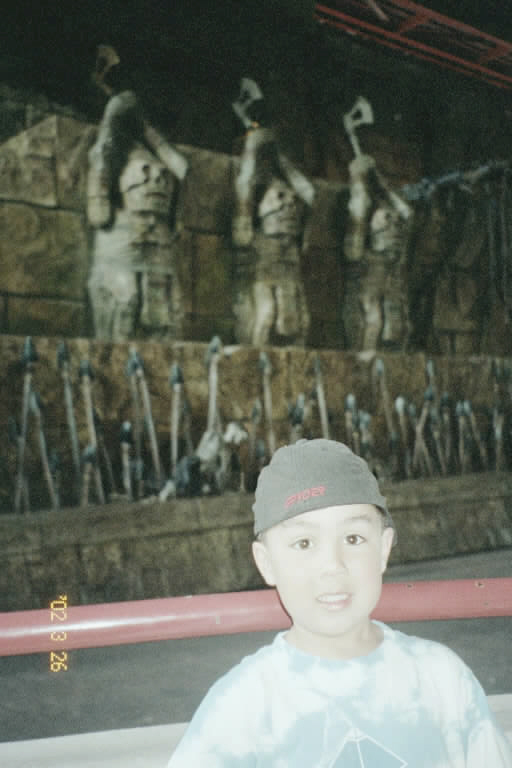 On one particular day, we watched the Indiana Jones
Stunt Spectacular 3 times.
He just loves this thing.