Alaska Cruise, ship Infinity dinners, June 2002
(all you can eat gluttony 18 hours a day)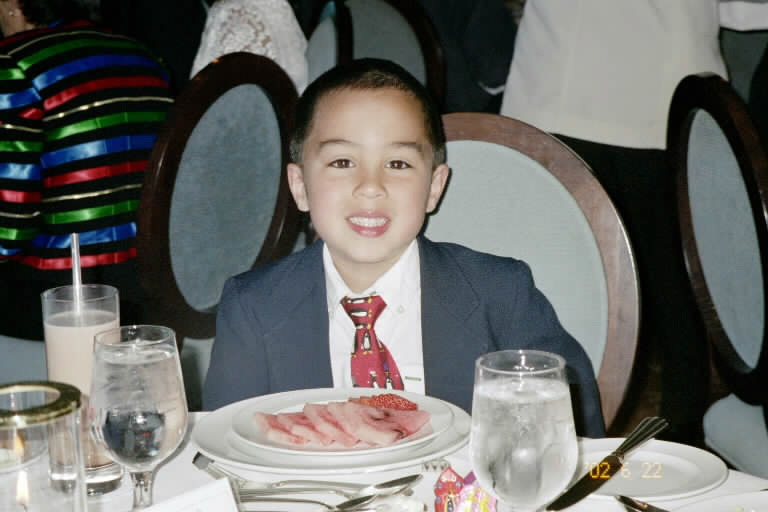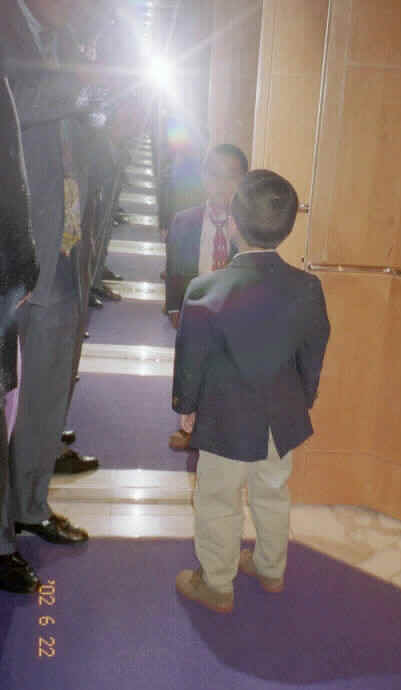 Mostly dress up dinners. The interior elevators had cool mirrors.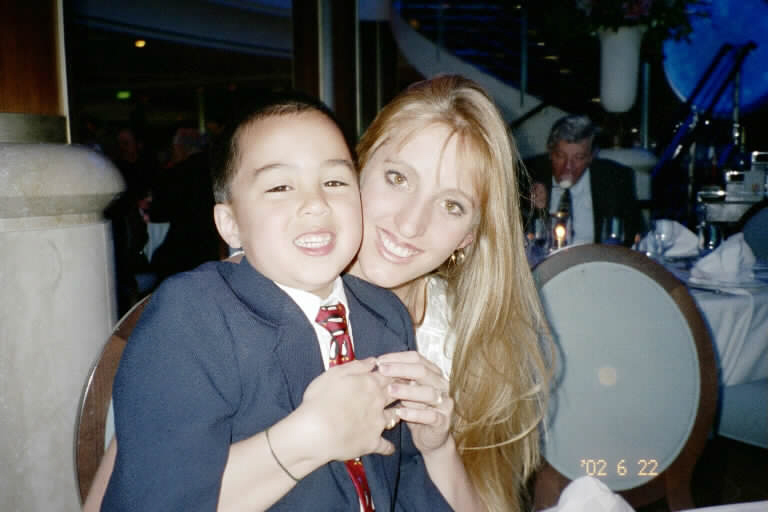 No surprise here....xavier dumps mom&dad for a young pretty lady.
(actually, she approached him first)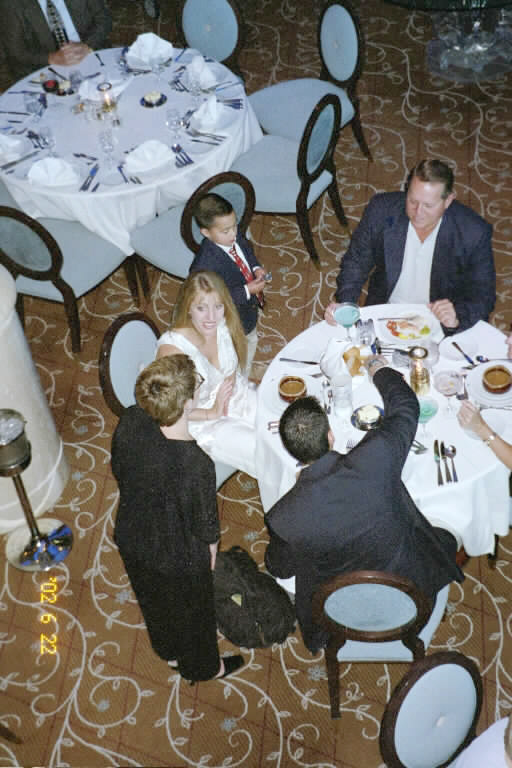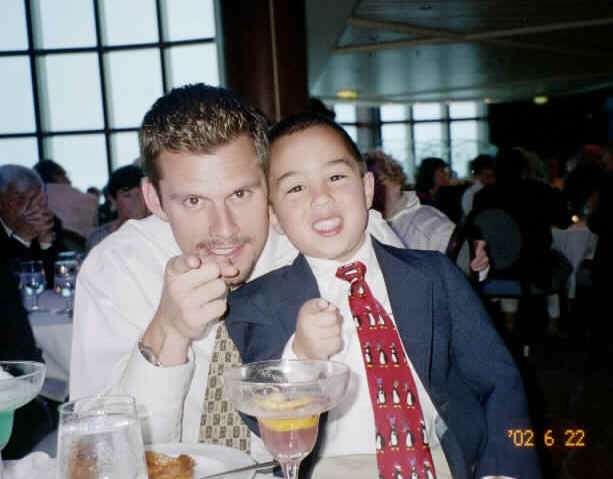 Mom the chaperone checking that xavier is behaving himself.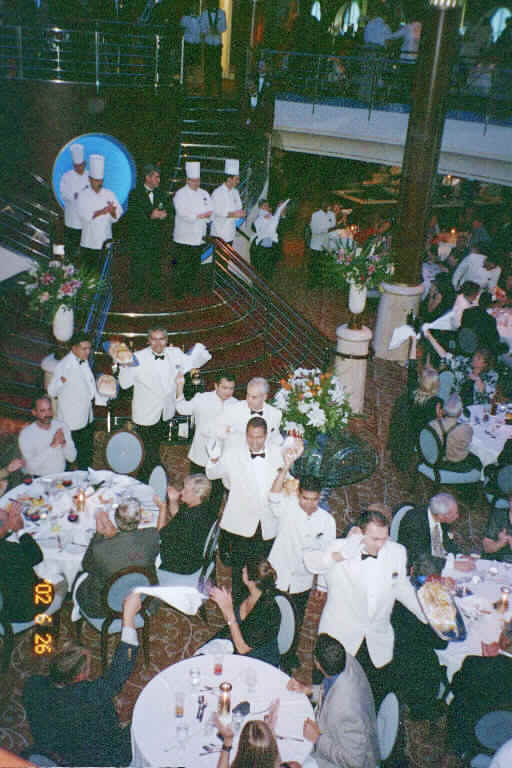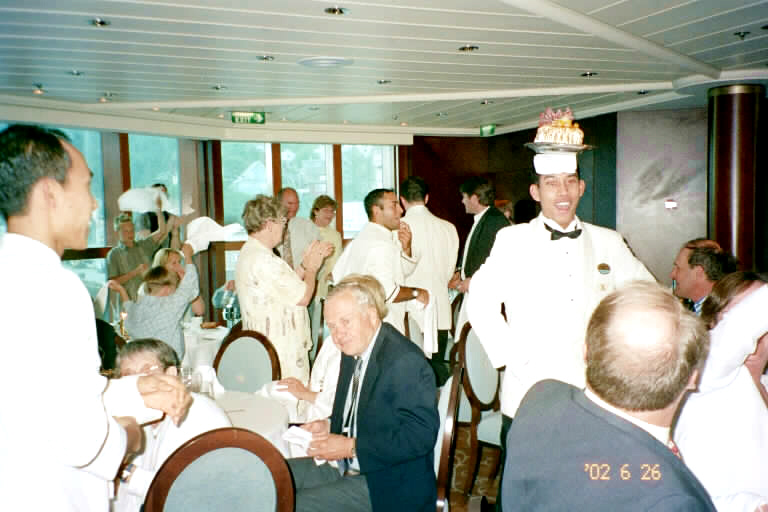 Food and staff parade.
Working mostly on tips and on a salary of 50 cents/day creates for a *highly* motivated staff.
They didn't teach this in B-school.