Rennsport Reunion, July 2001
(The largest gathering of porsche cars in history, anywhere in the world. Hundreds of porsche race cars, and easily over a thousand porsche street cars. Another great event put on by Brian Redman. Although Limerock isn't as great a track as the 'Glen', it was easier to get to and the whole track can be walked.)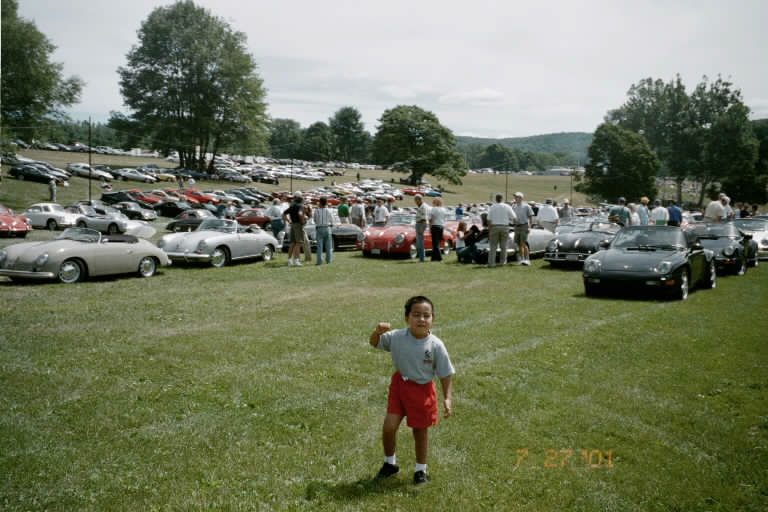 ZZ in front of the cars about to do parade laps.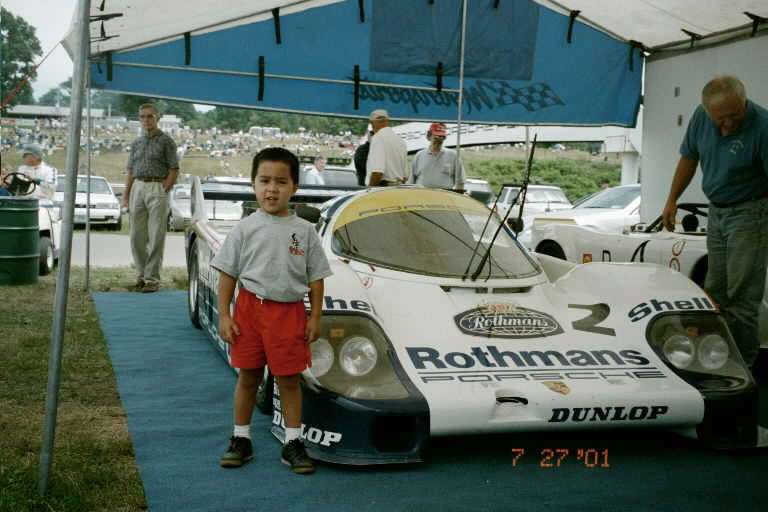 Can you believe how close they let you get to these cars? That's a Lemans winning 962. If zz sat down and cracks that headlight cover, we'd have to mortgage the house to pay for it.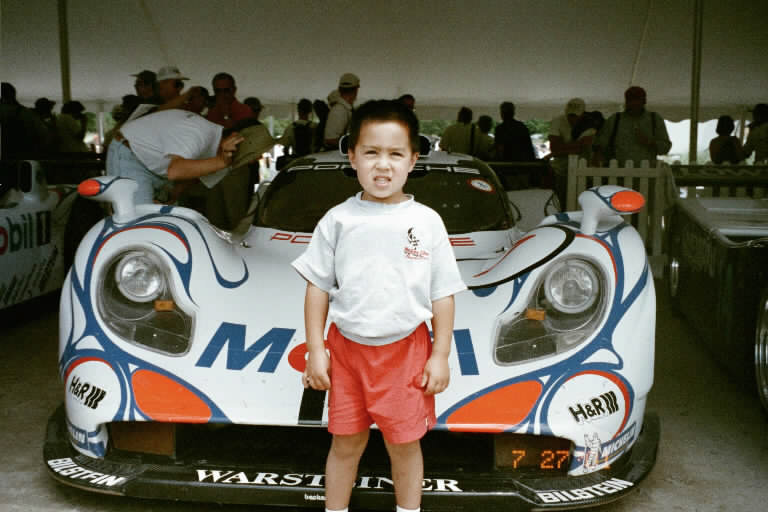 Yes, that's dad's car. :-)
The GT1 that was the last porsche to win at LeMans, prior to the rules being changed and Porsche pulling out of the prototype/GT1 division.
Must be nice to own a car that costs more to run than the purchase price of most mansions.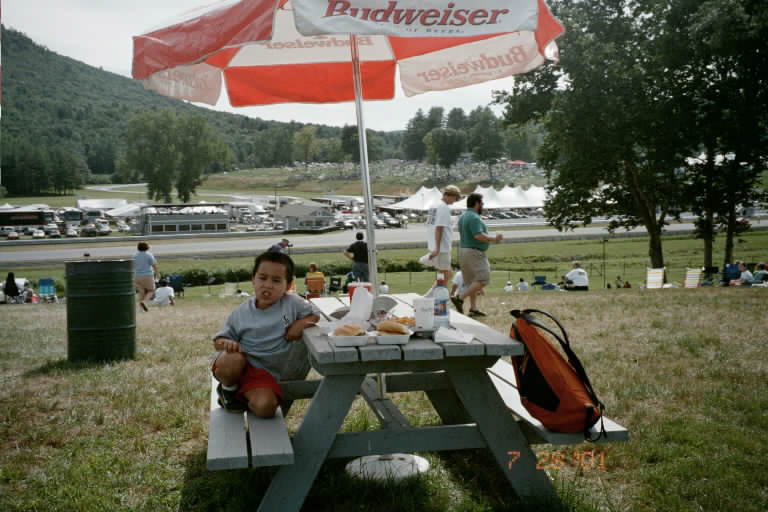 Ahhh...the smell of race gas, the sound of 917's, and grilled burgers at the track. Life doesn't get much better.